Mint green skinnies! Yesss, I wanted these for soooo long. This color is amazing, and these skinnies fit me perfectly. They feel so nice! I paid more for them considering what I normally pay for jeans, but I love these. They were definetely worth it!
I took these pictures while taking a break from studying. My first exam is over, it was art. It was quite difficult! I don't know how I did, I hope I did well.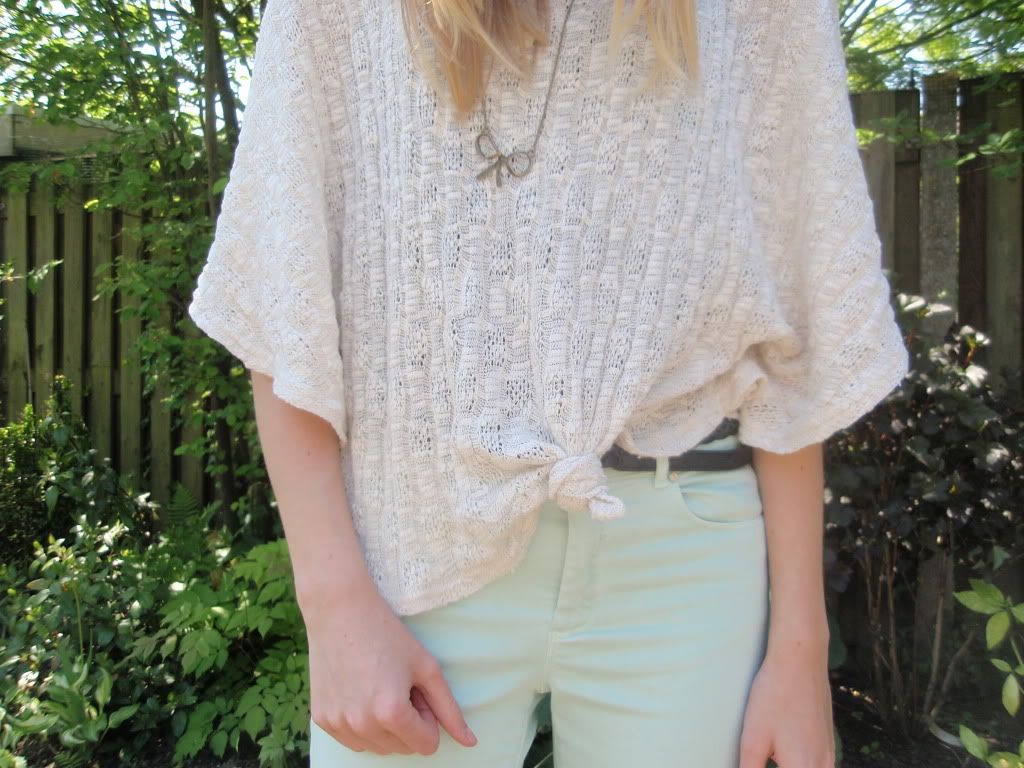 mint green skinnies - zara, top - forever21, shoes - newyorker, belt - primark, necklace - ebay (ohmygod, is it true? no H&M?!)
I spend the rest of the day making a practise exam for math, and I did quite well, so I'll try one again tomorrow and see how that one goes, if it goes well, I don't have to stress about math anymore! I can't wait untill these exams are over so I can have my almost three months long vacation!
LOVE♥