It's inspiration week at my school this week. We have this after every project period, you can say it's like a semester, just a week where we get our feedback and do workshops. We had a workshop about food displaying and we had to make a cold dish and serve it. I made macaroons for the first time! I think they turned out quite well, but they are far to sweet for my taste! So I let everybody else eat them.
photo taken by my photography teacher
I thought the colors of the macaroon went great with my outfit that day, which I did not do on purpose! Wearing a new (yep again, addiction alert here) sweater from the thriftstore. Only €3! I love the material with all the different colors.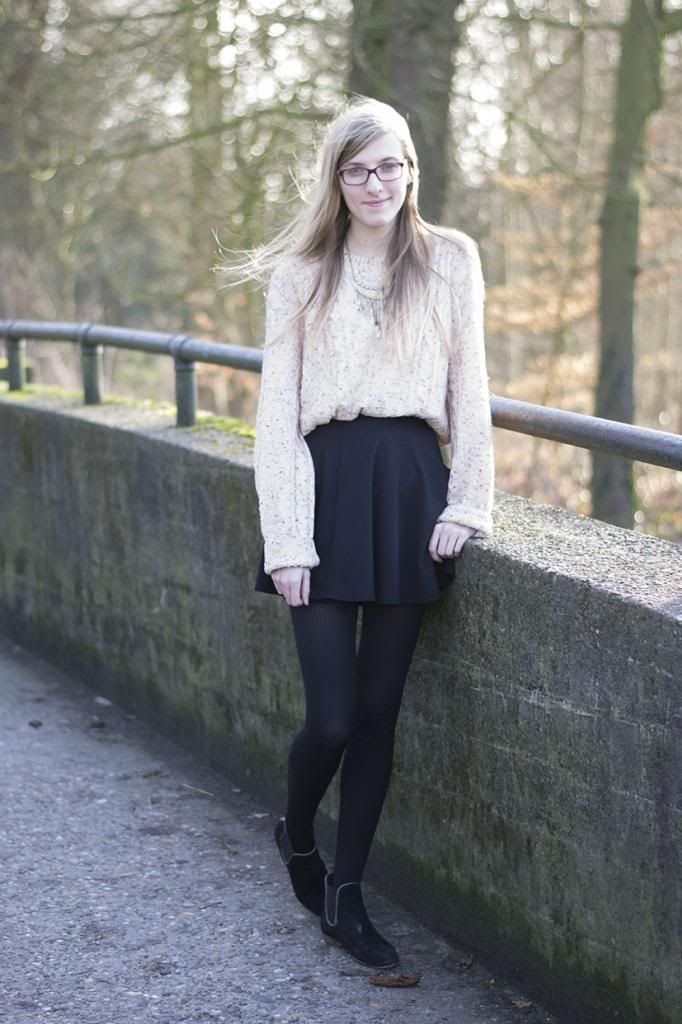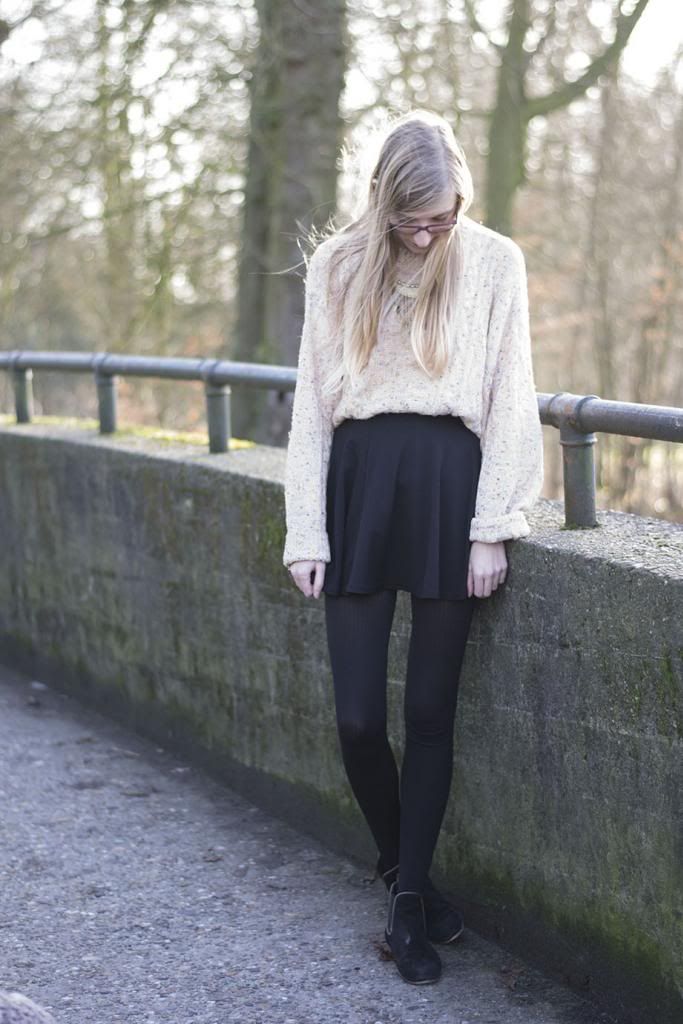 sweater - thriftstore, skirt - H&M, shoes - dr. adams, necklace - bijous brigitte
LOVE♥