Didn't I tell you I went to the thriftstore? Well, this is what I got this time around! The most soft blue sweater, without the collar though, I added that one myself. I love the sweater, it's soooo soft. I also got a striped turtleneck top, I cut it and made it a cropped top, outfit follows later! For my third clothing item I bought a maxi dress made out of velvet, and it is very very fancy. I don't know when I'll be wearing it, but I love it.
And than I got a couple of jewellery, a beautiful tiny watch, a necklace with black accents and a cuff with turquoise stones. Gotta love the thrift!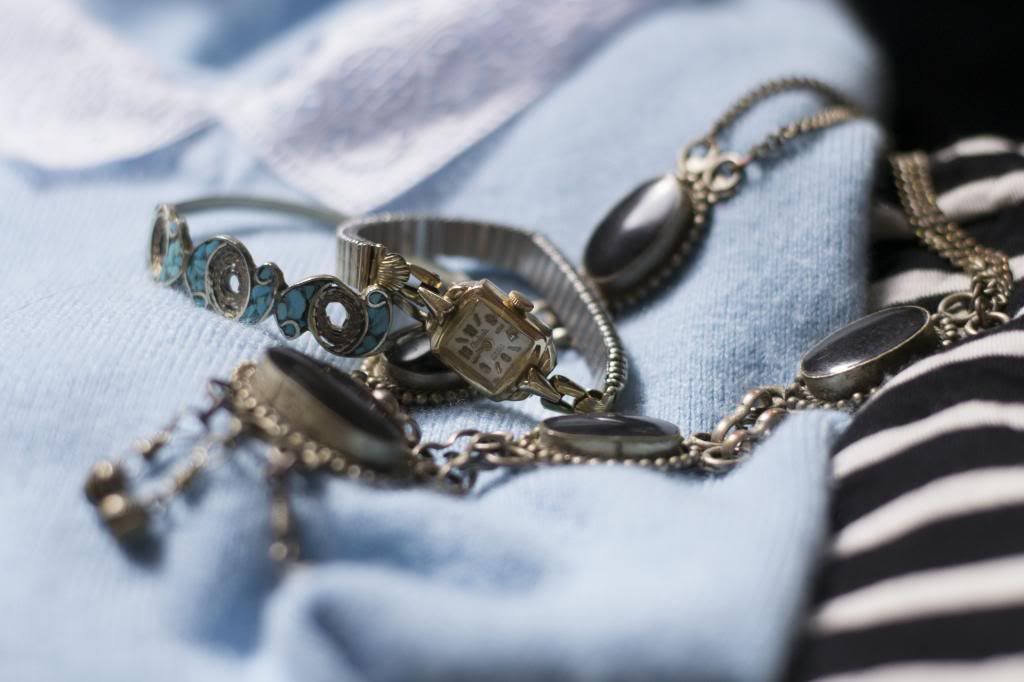 Oh by the way, I have an idea for you sweet readers. I've almost reached 100 followers (with a little help, thank you
Janine
for mentioning me at your blog!), and to celebrate that, I thought it would be nice to do a little give away for you! Please let me know if that is fun to do or if you're interested.

♥