As I said, when my aunt visits, it's time to shop.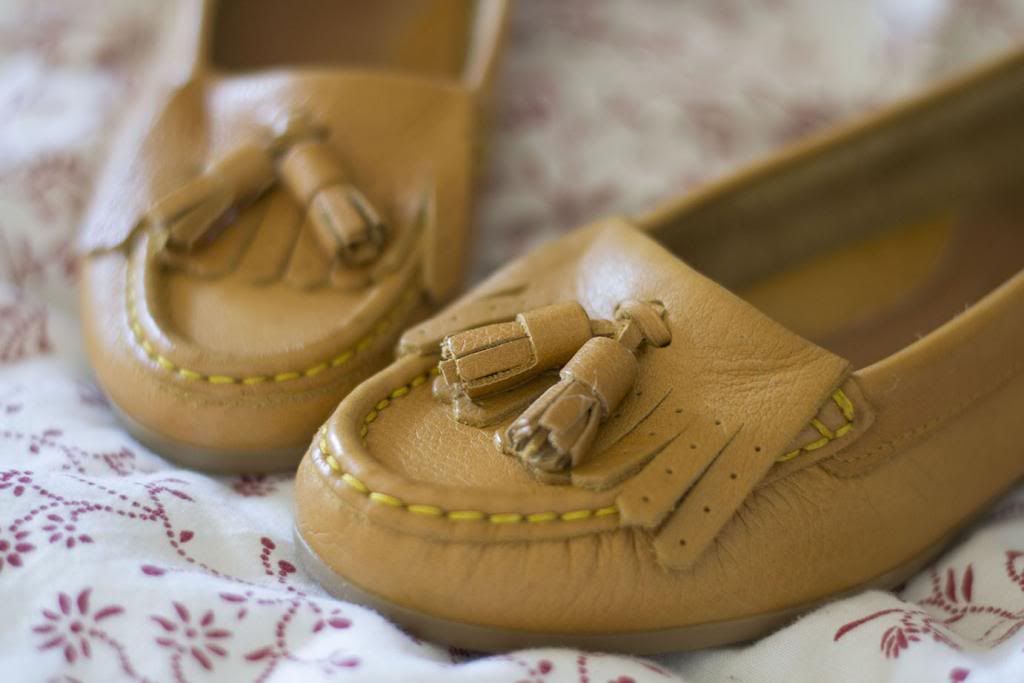 I first got these shoes, in Eindhoven. They are from a store called Arendonk. I've been wanting shoes like these for ages but somehow they don't fit my feet. My feet are very narrow and it just didn't work. Untill I found these babies! They are really snug and I love the color and the tassels.
Oh Brandy.. Last time I was there was in February, so I've been eyeballing their website for half a year. I have to say, I thought I would get more graphic tees but they didn't have that many this time. So I went for printed things. Lovely florals, and finally the cut out loose dress I wanted! Brandy & Melville.. you heart (and money) stealer..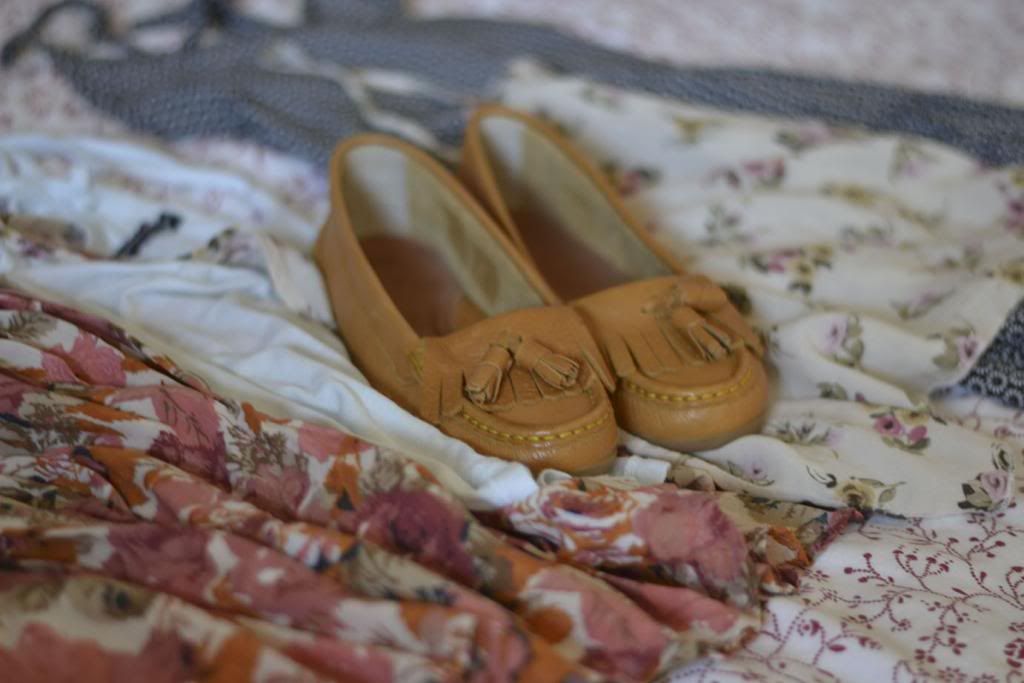 ♥