Feeling like a Brandy girl with my new Brandy Melville hoodie. IT'S SO SOFT.
I wore a new hairstyle today! Half knot and a bow. I really like the look, it's casual but still my style, just like the whole outfit. And some frilly socks to top it all off!
Lauren and I went to Strijp-S in Eindhoven, which is an area in our city with has all these old Philips factories. Now there are apartments, stores and restaurants built into them. There's also a skatepark, and they also held concerts there, and that place takes me back to one of the best nights of my life.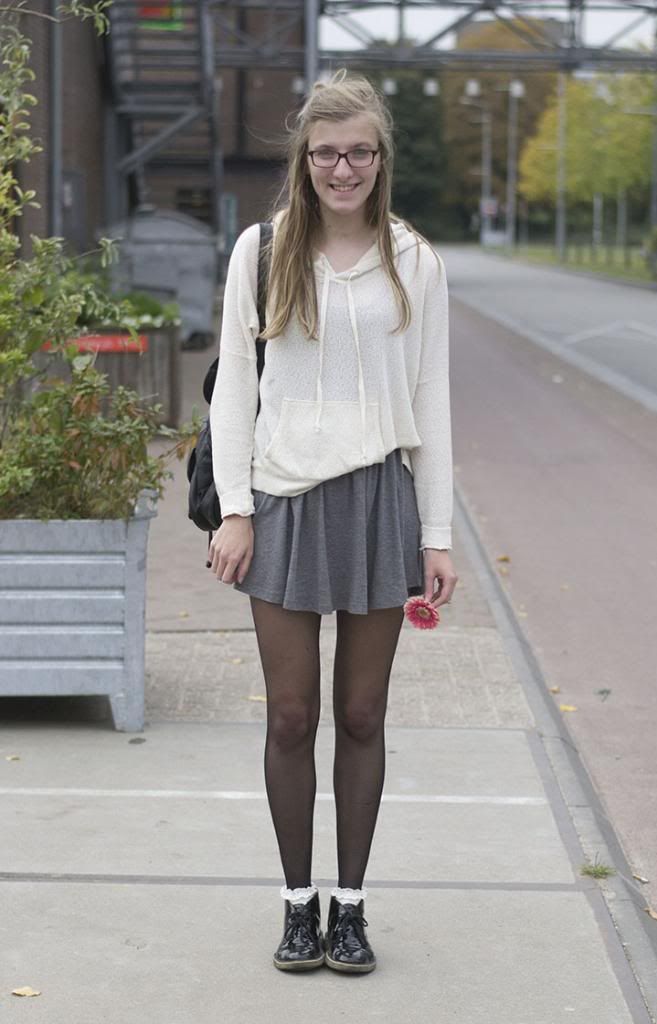 Lovely flowers that I got from a friend ♥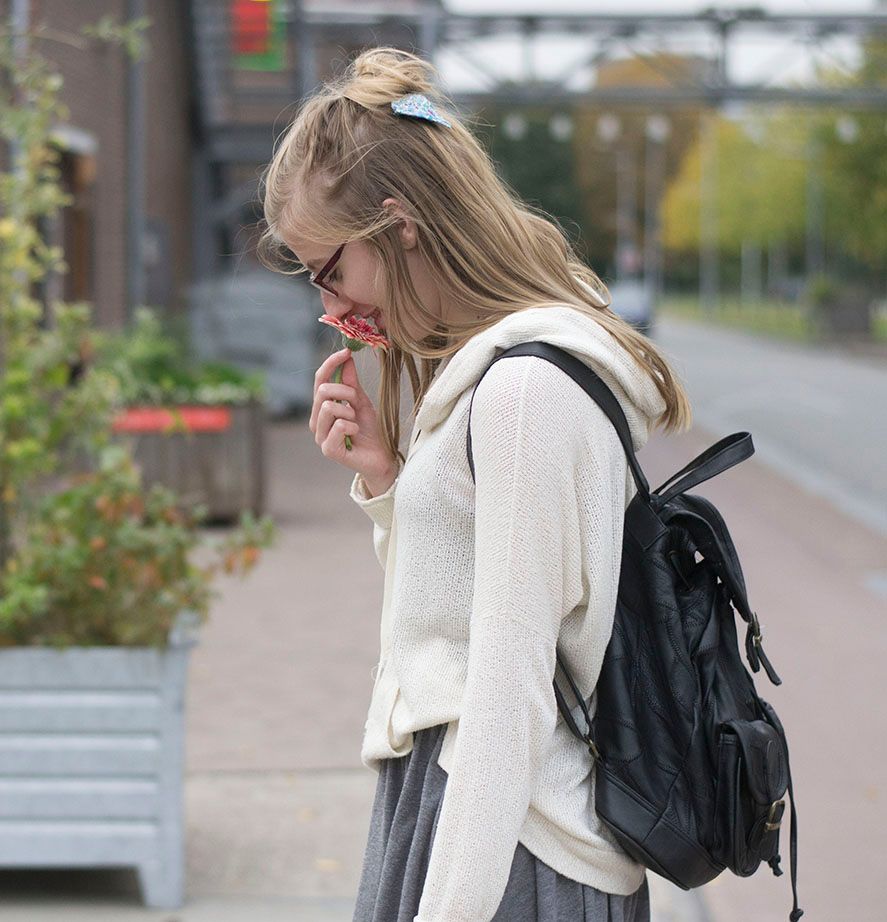 hoodie - brandy melville, skirt - H&M, boots - clarks, socks - topshop, backpack - thrifted, bow - present from a friend
♥