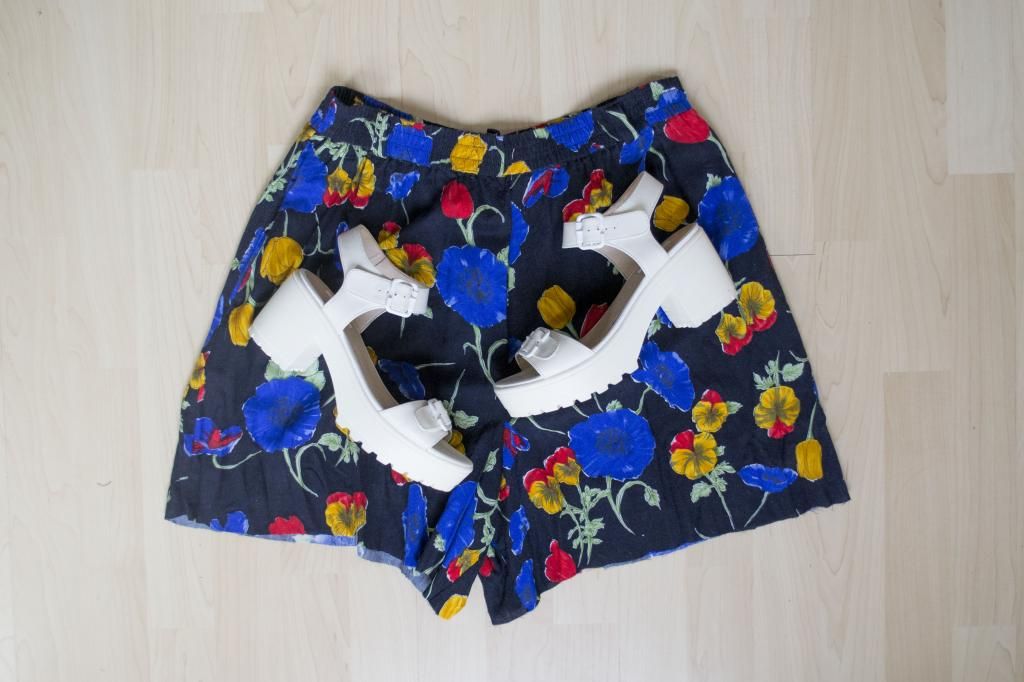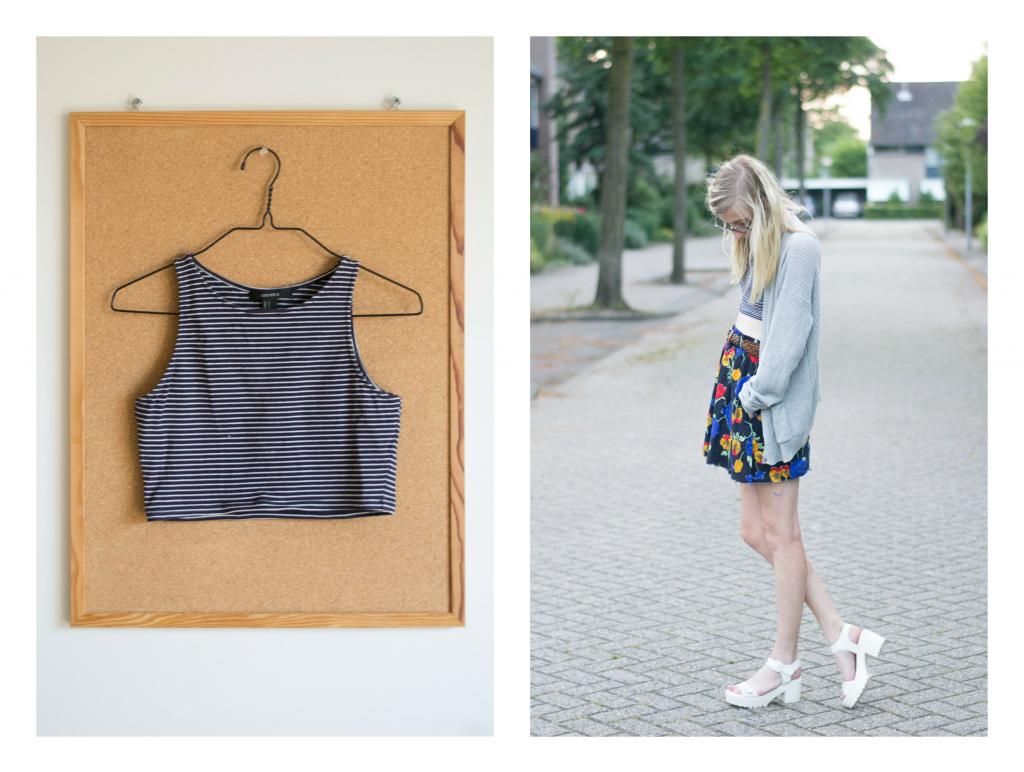 colorful floral shorts - vintage, striped croptop - forever21, shoes - topshop, cardigan - primark, belt - granddad
One of my favorite combinations in patterns is floral mixed with stripes. I don't know why, I just love it together. Stripes always make you look a little bit more put together and fresh, and floral patterns always make you look girly and twirly, dreamy even. The two combined kinda discribes me. Combining patterns is easy: just put one louder print with a more subtle one. So I chose these (pretty) loud, colorful shorts with this more subtle striped top. Ready for a hot summersday (and throw over a cardigan for the evening).
Also wearing my new shoes. What do you think? I'm obsessed..