So ofcourse I want to show you the things I bought in New York. I bought wayyyyy too much, but I started saving for this about 7 months ago. So I went shopping! These are just some bits, I'll show you more stuff later.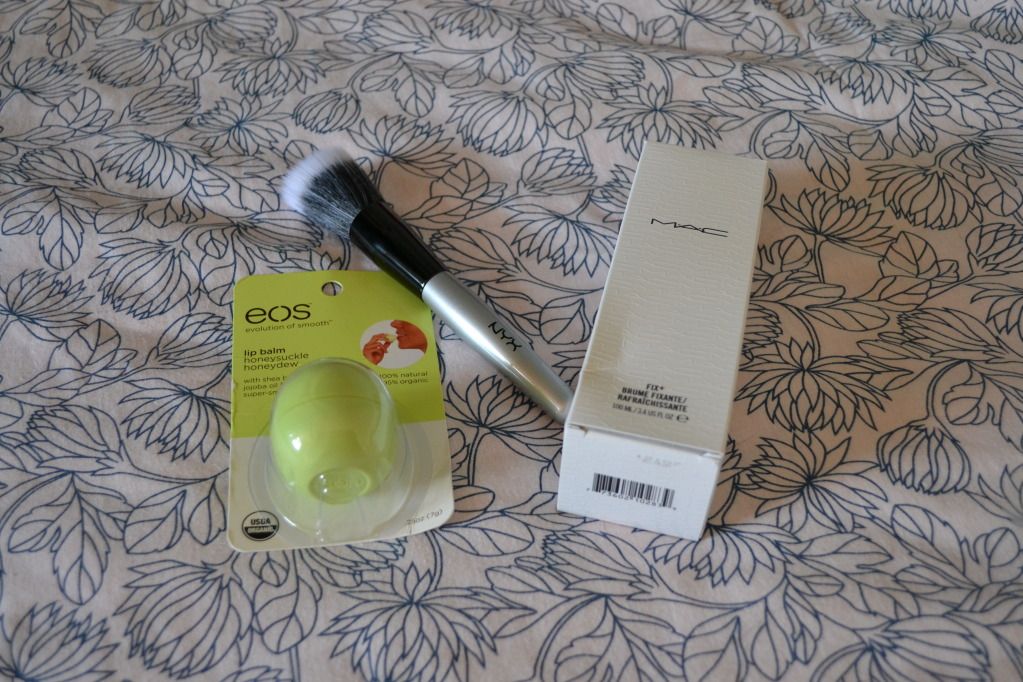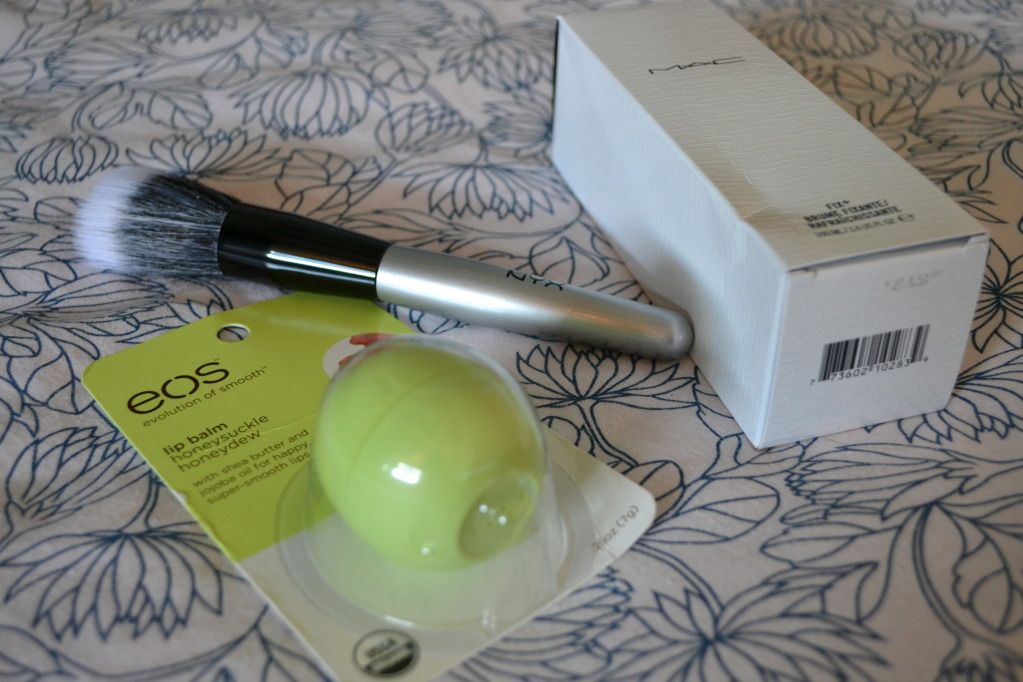 Random make-up buys. The EOS lipbalm was soooo popular with all the American bloggers and also Dutch ones, so I really wanted to try it and it looks so cute! The brush and M.A.C. Fix+ spray where also things I wanted to try for a long time.
Oh my god, yay, SEPHORA! Okay, no need to be that excited since we have Sephora over here as well. But not in my town. The Sephoras in New York where huge, and I'm really really excited about what I bought. I've used the primer and eyeshadows already and they are really nice. The eyeshadows are so soft and the colors are perfect!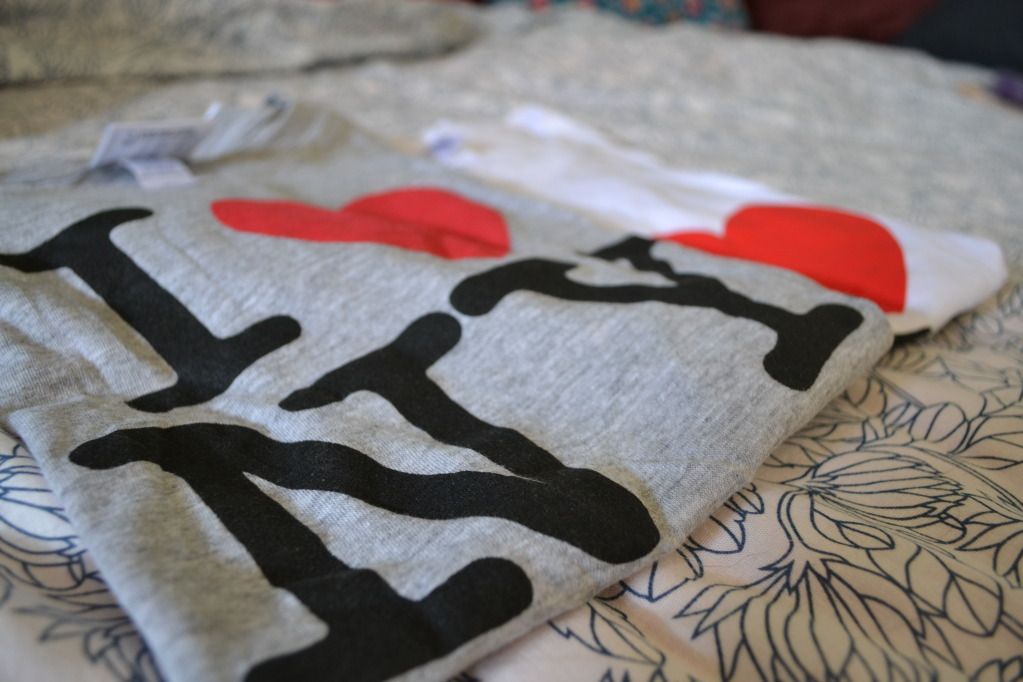 Yes, I'm a typical tourist. I ♥ NY tee's are awesome, I'll wear them with pride. When I work out or go to bed haha, but still nice.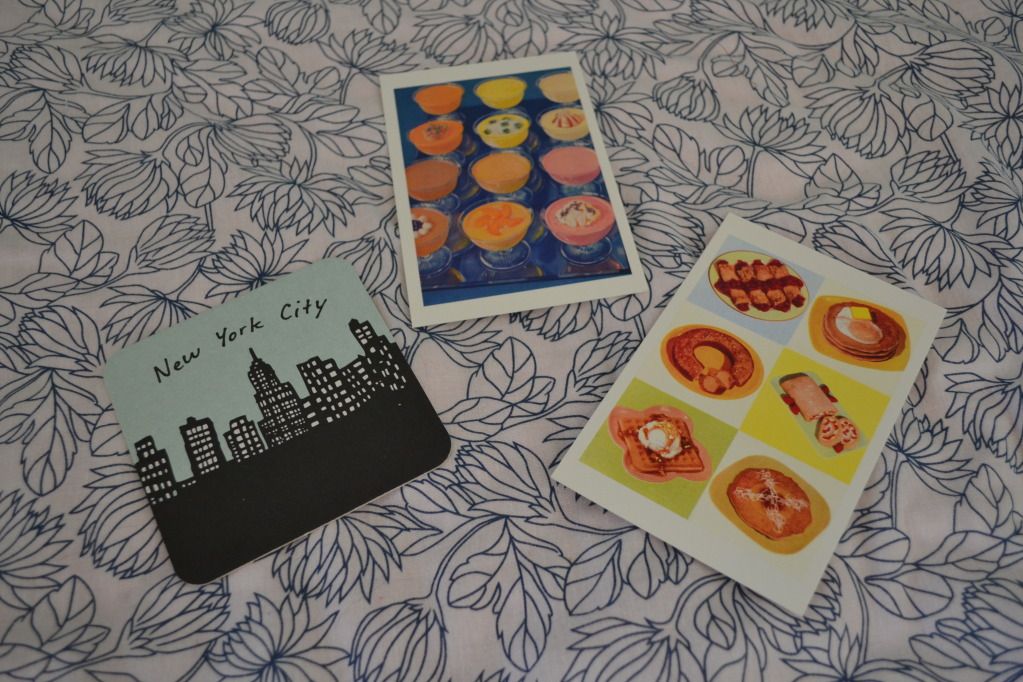 Cute cards from 'Lunch Time', the exhibition my mom and I saw earlier.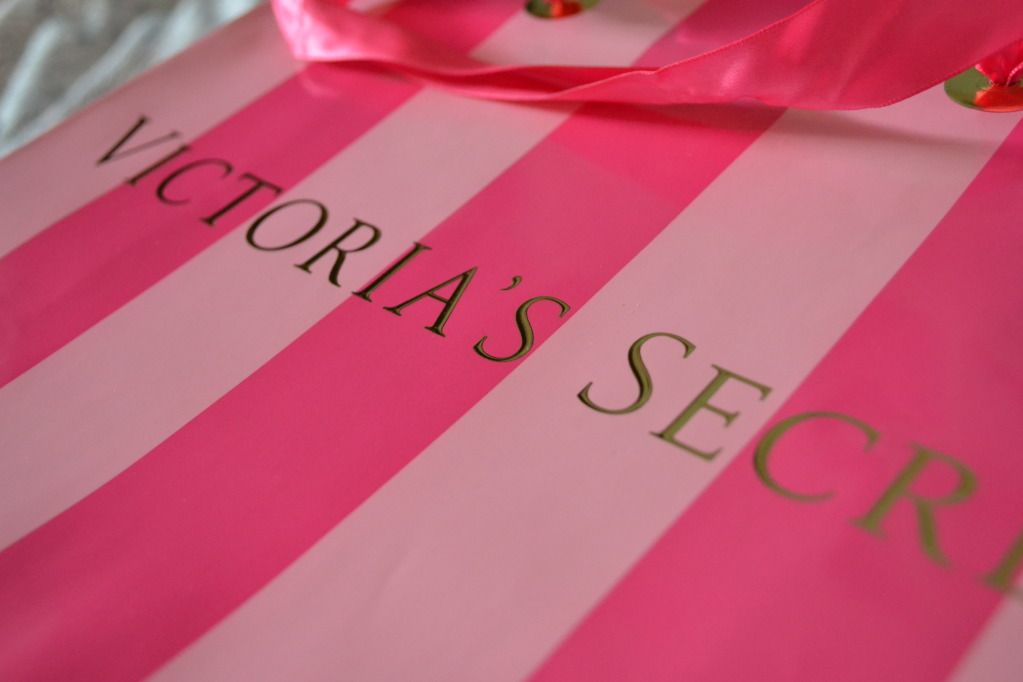 Victoria Secret, so cool! The underwear wasn't really my taste, so I didn't buy those, but I bought fragnances and body lotions, they were on sale. And they all smell amazing!
My favourite scent, Amber Romance.
Crazy town, crazy shopping.
LOVE♥