Mygod. I had my first day of school. And the second actually. I have to travel by train now and there was a massive delay so about half of the students were about two hours late. Including me. But the day was fun, I like my new classmates.
I bought this top in Slovakia, and I love it so much, the cats are so cute, and my favorite animal. And no shoes, because I was so exhausted when I came home, plus, I think it looks okay. Kinda earthy?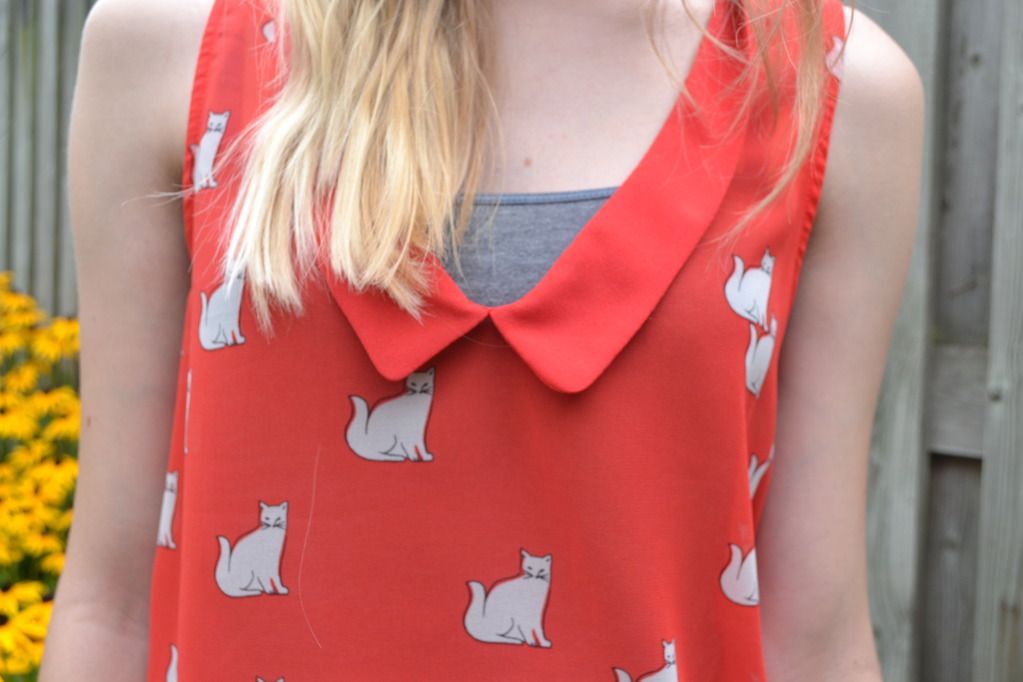 blouse - zara, shorts - thrifted, bracelet - claire's, rings - can't remember
Have you started yet? How was it?
LOVE♥