This weekend I went to school for our Open Day, so for students from high school to check out the school to see if they wanna go there when they finish high school.
My school is pretty awesome, understatement: it's the most awesome school in the country I believe, and they set up different things for the visitors but also a small second hand shop. I went to take a look and found this sweater for €4. I thought it was too pricey so left but kept thinking about the sweater. So I went back and it was on sale for €2. Could not leave it there. It's quite outstanding and different but that's what I like about it I guess.
Paired it with simple black leggings, booties and a big red bow.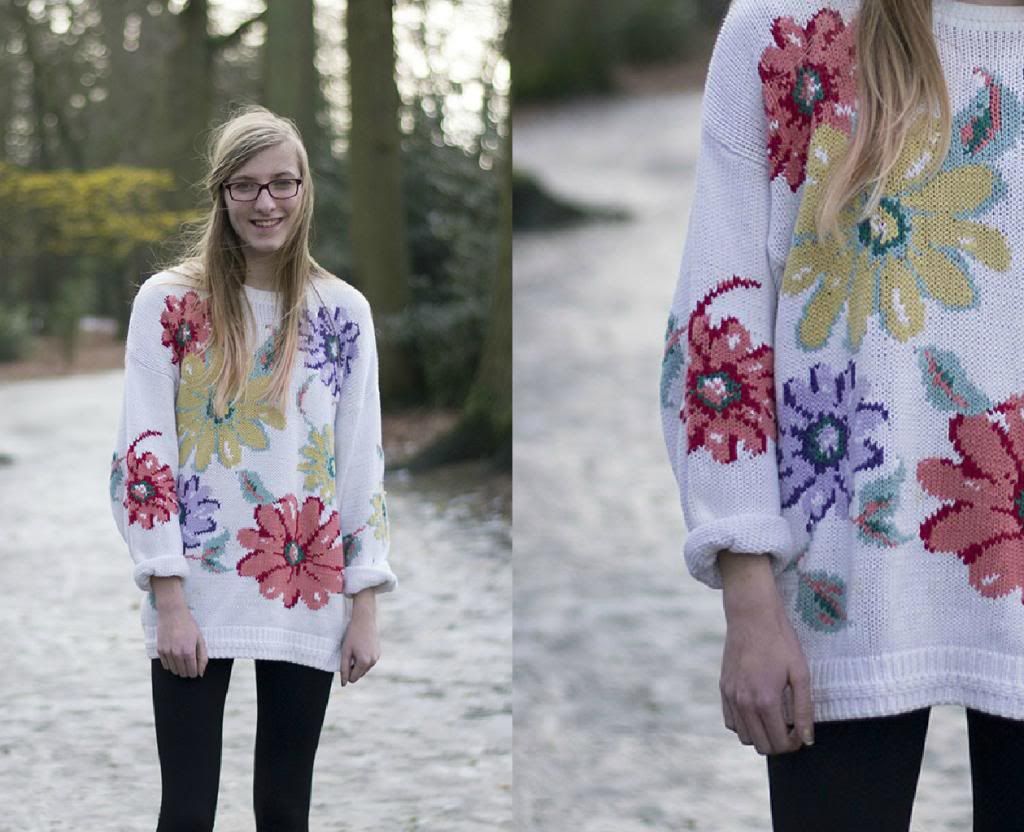 thanks again floris for the lovely pictures ♥
sweater - secondhand, leggings - from mom, shoes - omoda, red bow - ebay
LOVE♥