Sorry for not talking to you dear readers for so long!
I had the best weekend ever! I went to a concert and it was really amazing, the band is just, wow, so awesome! They play garage rock music I believe, and it was all kind a rough but super cool! And then Lauren and I (we went there together) went to the afterparty which was all very cool as well.
This is what I wore last friday, I wanted to post it this weekend but it never came to that point. I was experimenting with bow/scarves, or how you call it. But I don't like them with blouses that have a color that closes at the neck and the only shirt I have with a 'lower' collar is this cat one, which I love. I quite like the combo, it's a bit schoolgirl-ish but with a twist.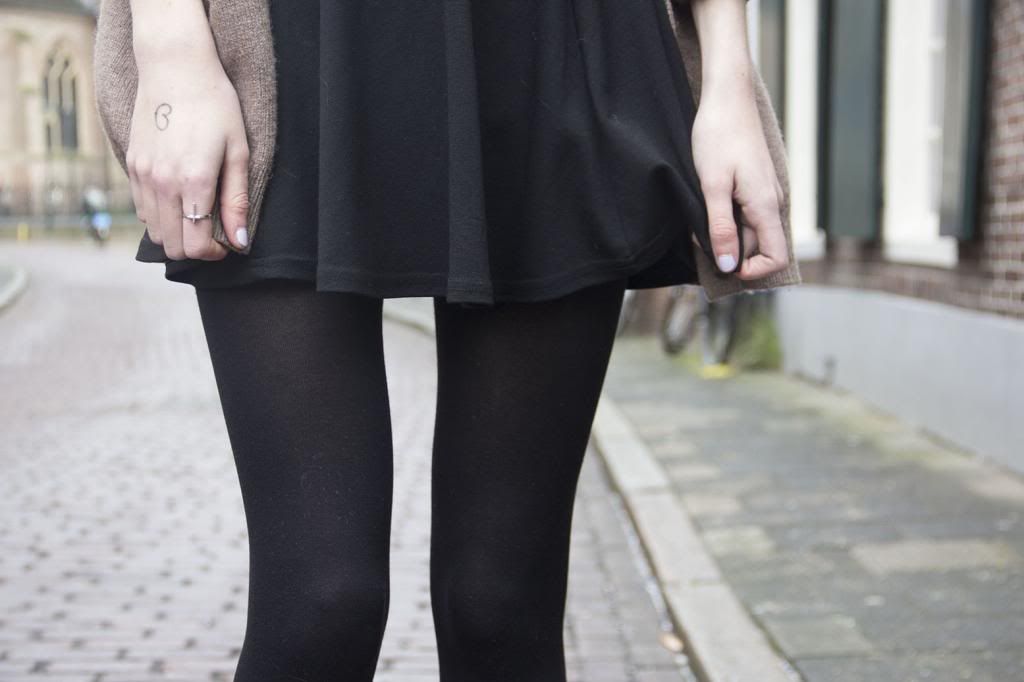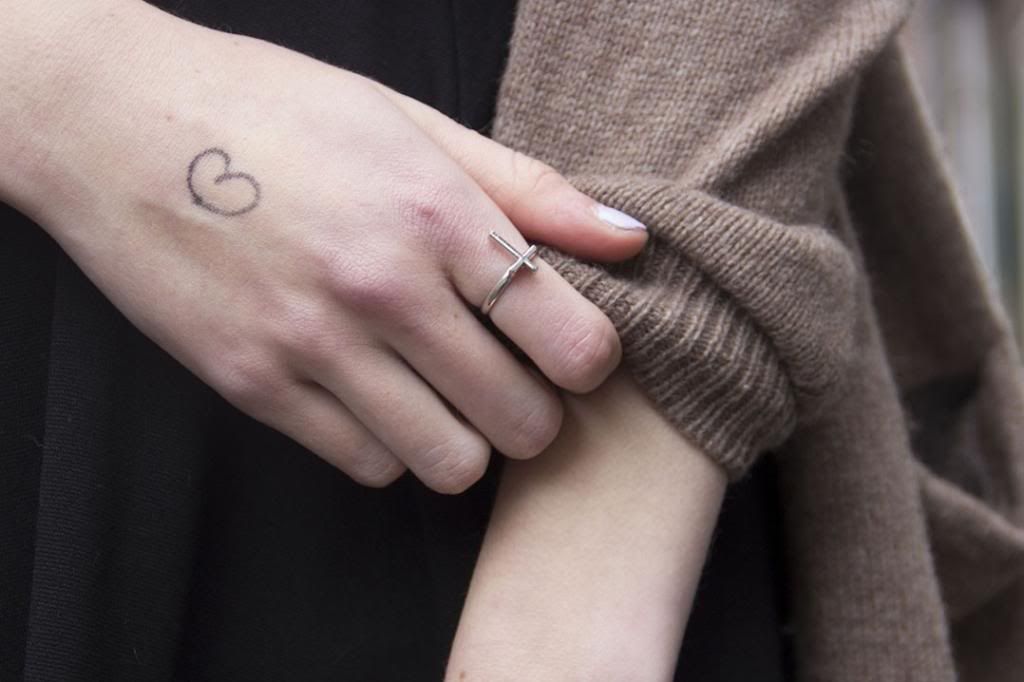 skirt - H&M, cat blouse - zara, cardigan - H&M, hat - thriftshop, ring - brandy melville


Sorry about the doodles, my friends like to draw on my hands and wrists.
Oh funny story, while Floris and I were shooting, an old woman came by, and she made a joke about taking a picture with me, which was cute so we took a picture together and she also took one of Floris and I. So cute, I like it when older people are trying to connect with the youngsters among them.
♥