Hello lovelies. Spring has finally arrived. Eventhough it's about 10 degrees Celcius outside today, I only wore my leather jacket. Weird because when it was winter I would have worn my wintercoat but now I'm just claiming spring weather.
This is what I wore yesterday. Too keep the thick knitted sweater more cool I wore a bandeau top underneath instead of a tanktop, this way the wind was able to breeze through and it kept me from getting too warm. The sweater was only €1 at my local thriftshop! I thought it would go well with light wash jeans for a light spring look and leopard to add some print.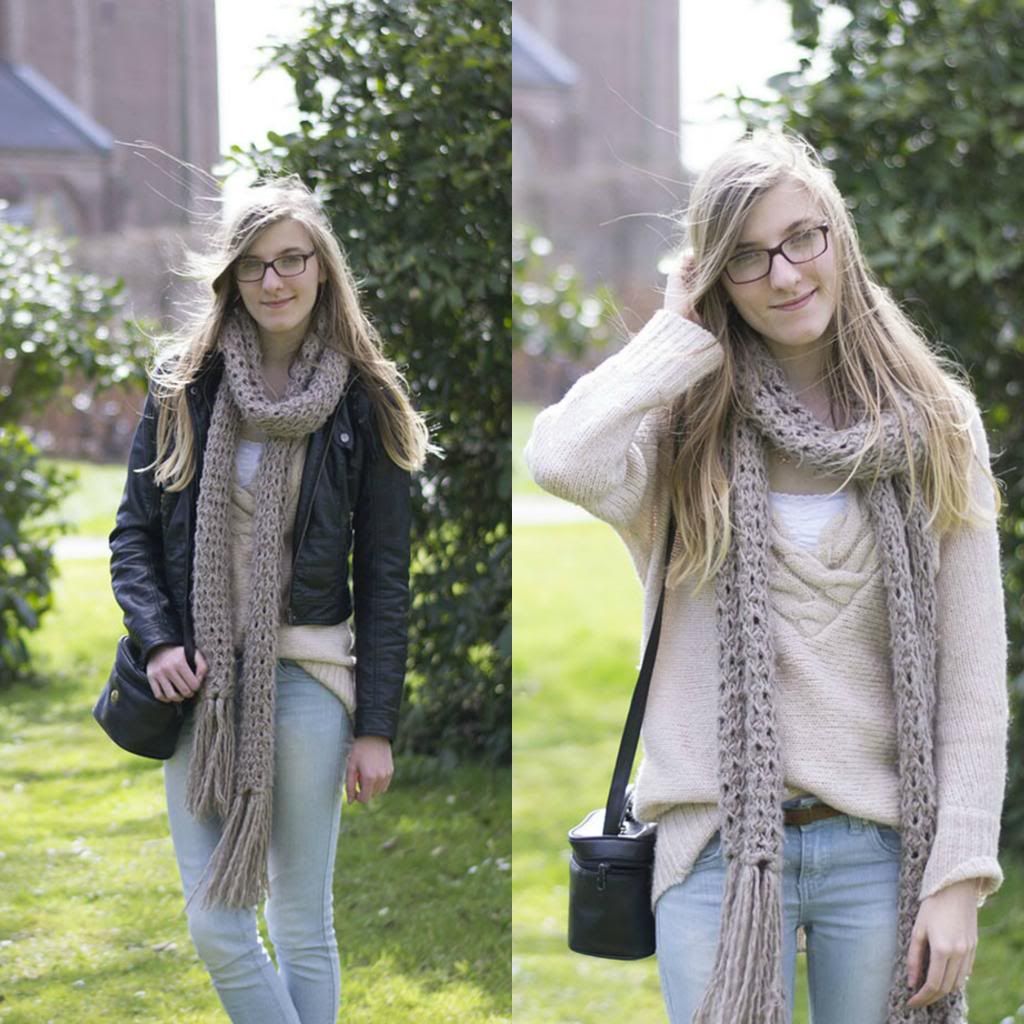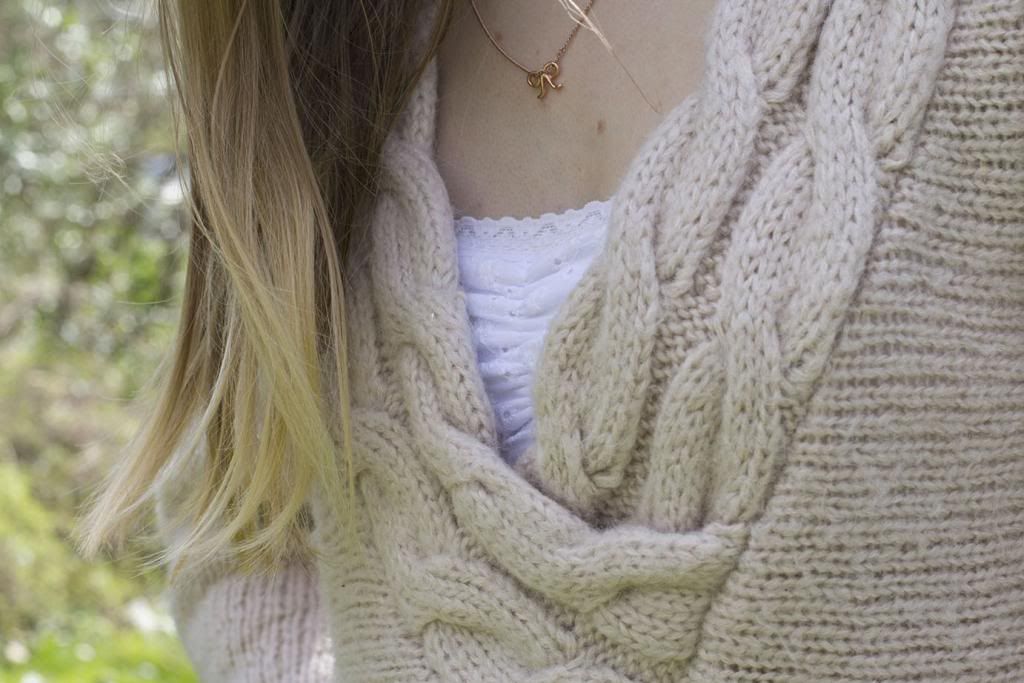 sweater - thrifted, bandeau top - primark, necklace - hema, jeans - primark, belt - thrifted, jacket - forever21, loafers - primark, bag - doortje vintage, scarf - a

sos
And this is my new bag, it's a new favorite. I bought it at Doortje Vintage, a webshop and store in my city. I love it, this bag is perfect and I use it for my camera, it's a perfect fit and I can also carry my phone and wallet too.
LOVE♥