Finally an outfit with a piece I've been liking for a few weeks now: dotted pants! I love the printed pants trend, so perfect for spring. I think the combination with white and silver toned jewellery gives it a fresh, clean look.
Floris was way too excited about these pants, he chose them for me and he is a bit obsessed with dots.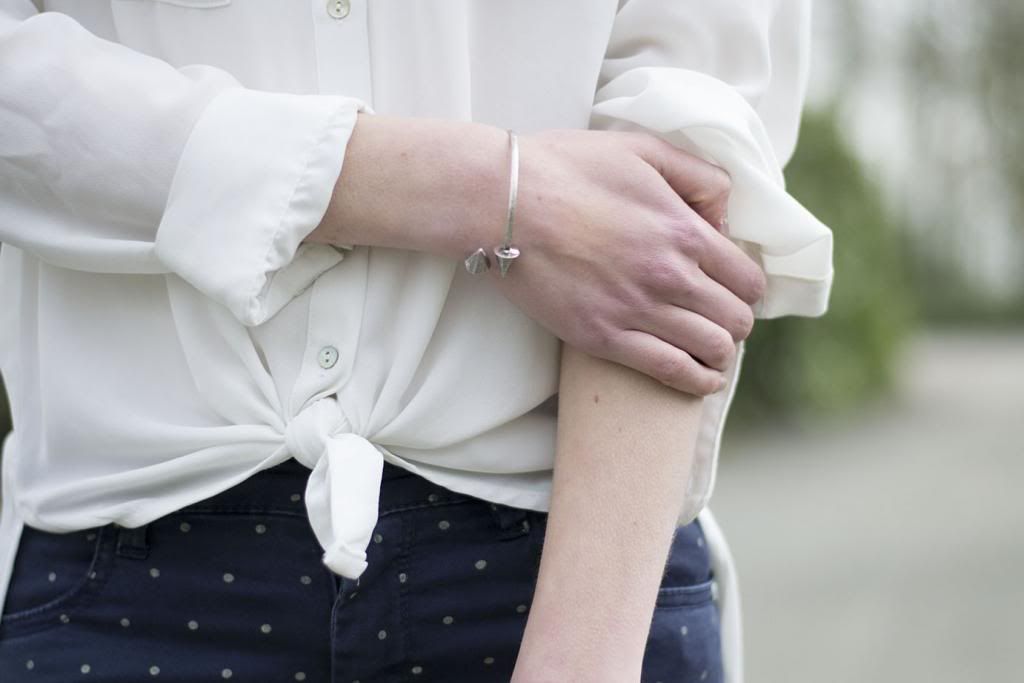 This is actually one of my favorite pictures..
dotted pants - pull&bear, blouse - H&M, shoes - primark, bangle - brandy melville, necklace - newyorker
LOVE♥