Today I will show you how you can crop your own tops! I bought a crop top from Asos and I love that one, but it's actually really easy to do yourself! You will only need an old tee, make sure it's a bit tight, fabric scissors and something to mark your shirt with, so don't use something you can't wash out of your clothes. I used a pastel pencil.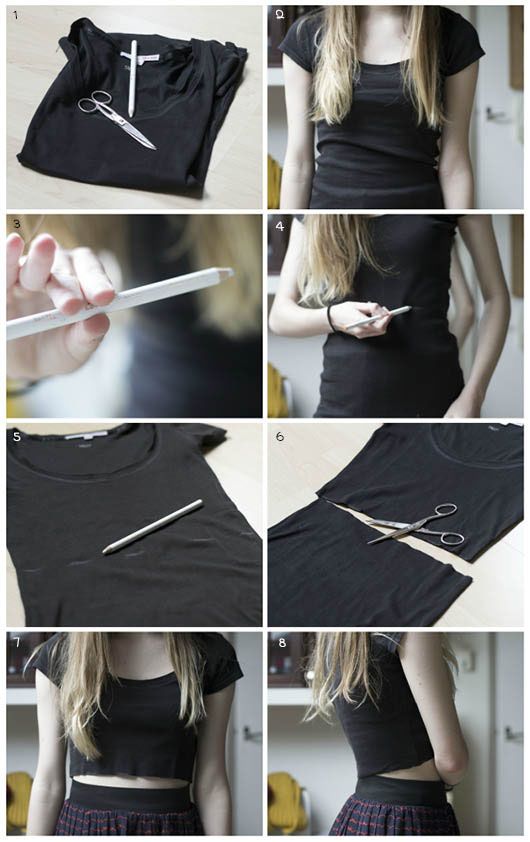 1. get everything you need! 2. try your shirt on
3. take your pencil 4. mark where you want to cut, always mark 'more' than you want to!
5. take off your shirt and draw little lines 6. cut where you drew the lines
7. try your shirt on again, to see if you like it 8. WEAR IT!
And now your shirt is done! You can leave the edges like this, I quite like the rough edge, but if you want you can fold them in and sew them.
Enjoy your own crop top!
LOVE♥