So while talking about crop tops.. Why not show you how I style one. I wore it with my cream pleated skirt and Eva and I switched our jackets, hers went better with my outfit and vice versa. This is actually the first time she appears on my blog, so meet Eva!
I decided to throw on my new headbands from Action (only €0,39!) to make this outfit supergirly and spring appropriate. Yes, finally bare legs again, please sunshine, would you stay this time?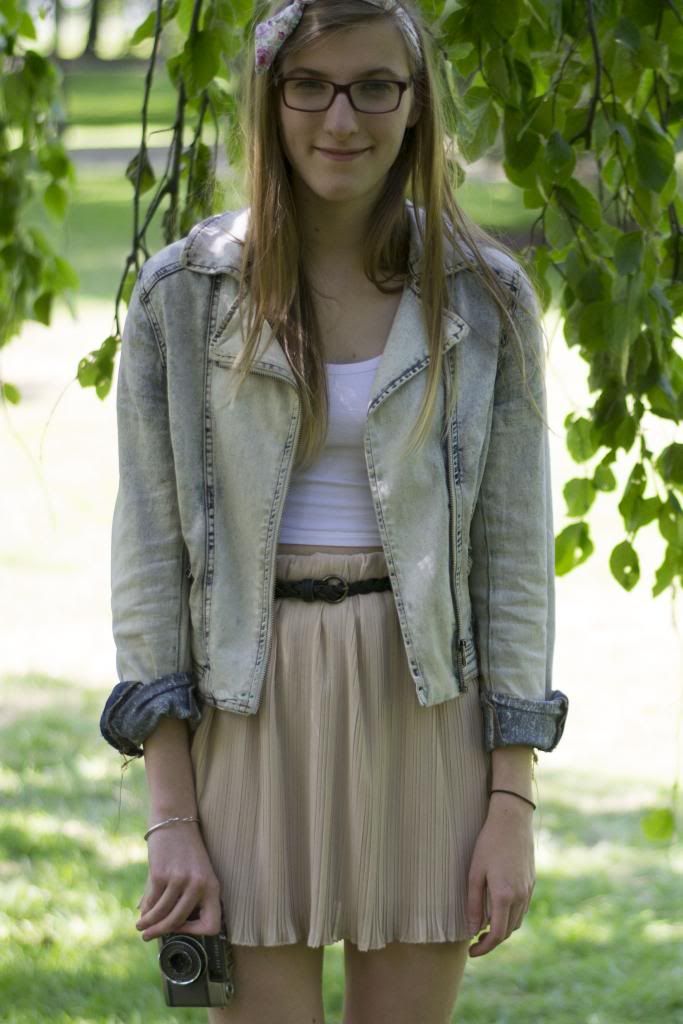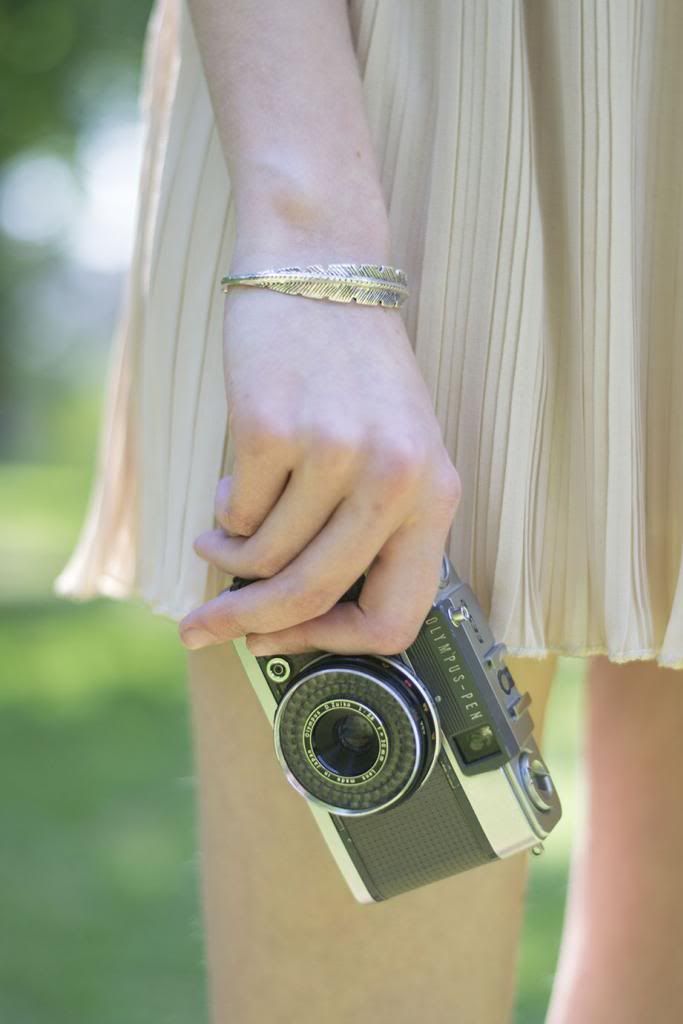 denim jacket - from eva, crop top - asos, skirt - IMP, headband - action, vintage analogue camera - olympus pen
We all brought our analogue cameras because we're all a big fan of them, and I just got a new one! This Olympus Pen is my new love and I bought it for only €4 at the thriftstore. When I showed it to my photography teacher, he told me it's a real collector's item. So I'm sooo happy with it and I can't wait to get my film full and get it developed.
I love this picture, you can see our personal styles shine through, Lauren is the edgy one, I'm the girly one and Eva is the retro vintage-y one. Fashion is a wonderful thing.
LOVE♥