I think this peachy sweater is perfect for spring, because it is lightweight and the color just screams springtime. Unfortunately it's still not quite warm yet over here. I paired it with my jersey grey skirt for a more relaxed look.
And what about my new necklace? I love this feather design ♥
I was wearing this outfit yesterday and after shooting me and Floris decided to grab something to eat and have a sleepover. What a perfect day, who doesn't love a gay best friend.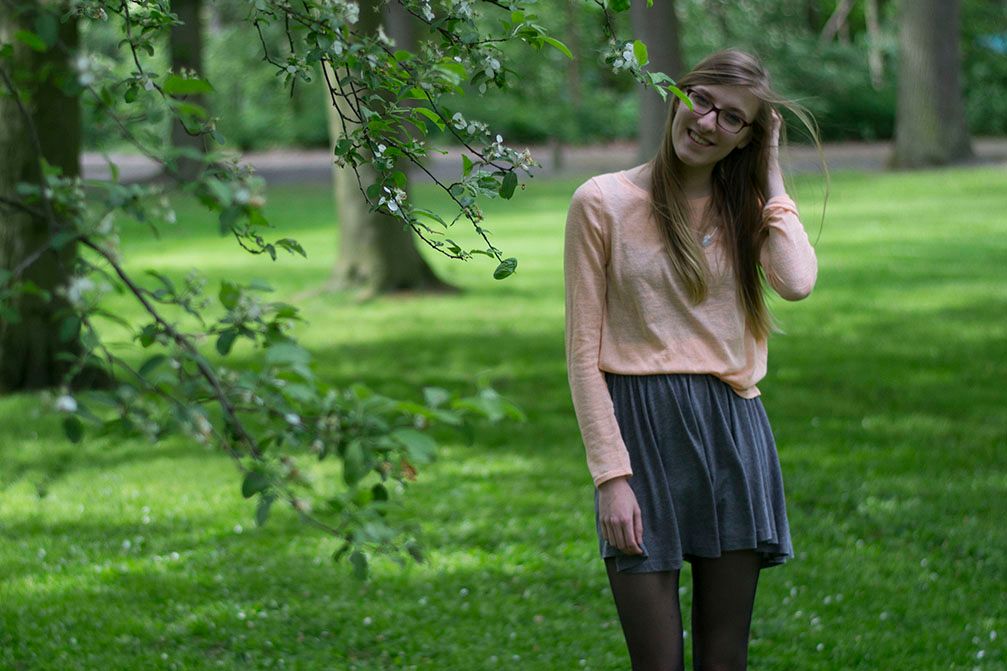 peach sweater - forever21, skirt - H&M, necklace - tiger
LOVE♥