You are not going to believe what I got yesterday.. Well first of all, I had my client presentation at school. It all went very well and they loved my portfolio and my style and thought I was great for Graphic Design, so I'm superstoked! I got through my first year of college and now I can finally do the thing I love the most.
So Lauren and I went to town and we went to a store called HypeBazaar which had this HUGE sale because they were going away. Everything 50% off and I knew they had Jeffrey Campbell. YES GUYS. I GOT LITA'S. I was doubting, should I get them, should I not get them, aren't they too expensive? But I thought: **** that, I'm going to treat myself. SO I GOT THEM.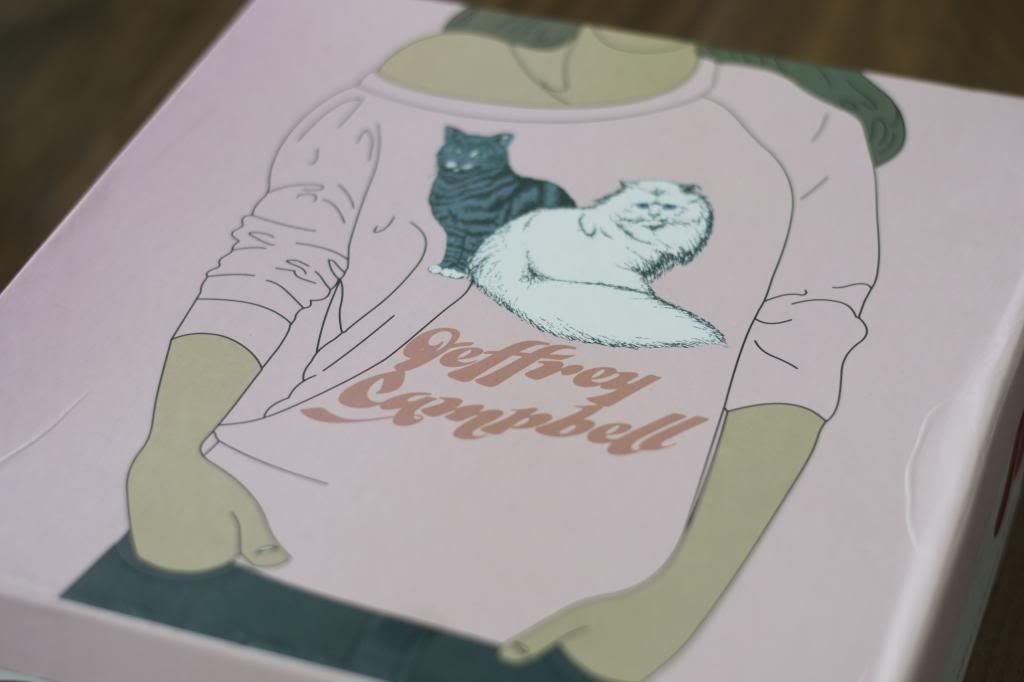 They are the Lita's in Taupe, the one I originally wanted, in my size, the last ones! I love love love them, I wanted them for so long!
I wore them today, just around the house, and they are quite comfy, at least for such high heals they are.. I still have to get used to being supertall haha!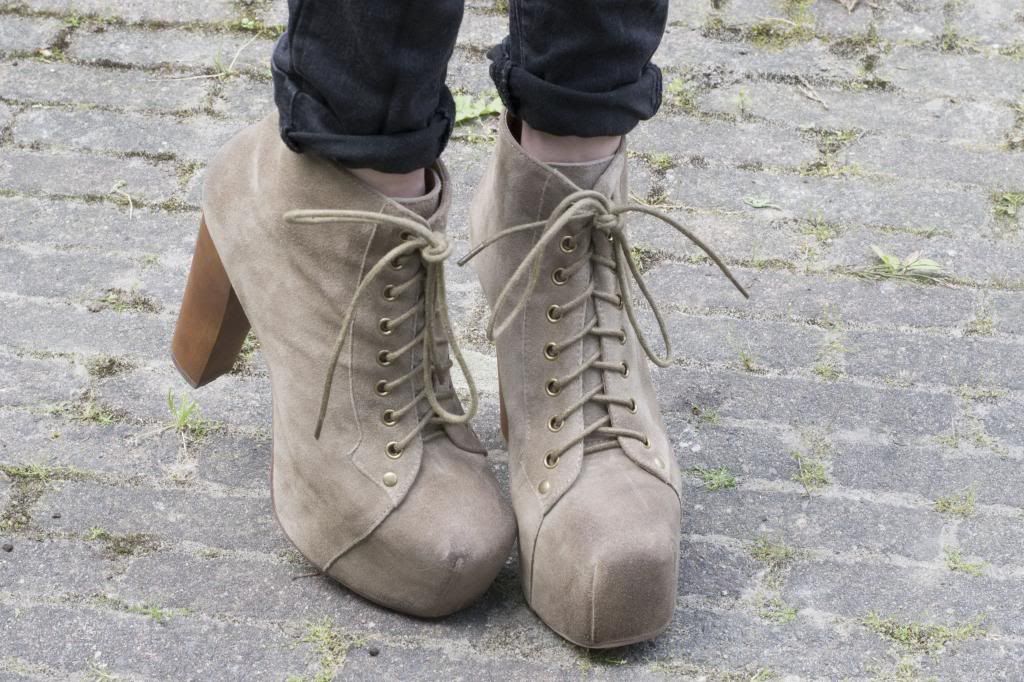 top - H&M, jeans - pull&bear, shoes - jeffrey campbell
♥