Wore this outfit this wednesday. I wanted to wear something that was a bit more, out there. Less casual eventhough it is quite casual since I'm going to school in it, but still.
Finally the weather was turning around again and it was quite nice! Not too hot, not too cold, being able to combine bare legs and knits, and I love that. I wore my fave Brandy Melville top with a simple black skirt and some cute accessories, some silver ones to match my belt. And ofcourse.. my Clarks. Still very much in love.
By the way, I hope you're not getting bored of my bandeaus all the time, they are just THE BEST THING EVER.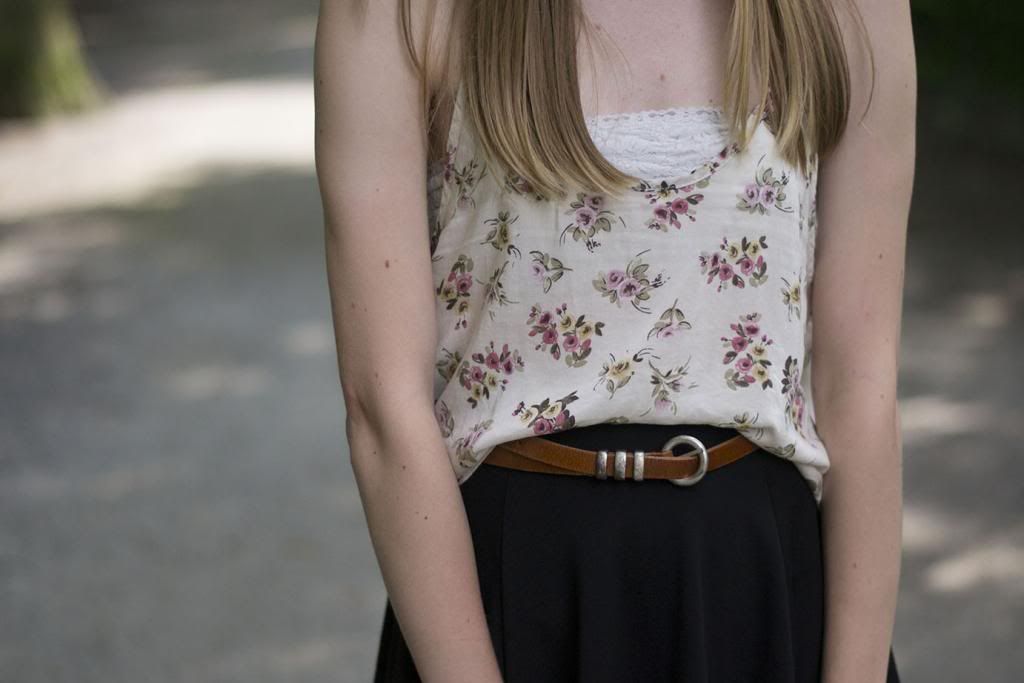 floral top - brandy melville, skirt - H&M, belt - thriftstore, cardigan - thriftstore, boots - clarks originals, rings - lucardi, H&M, bracelet - brandy melville
♥