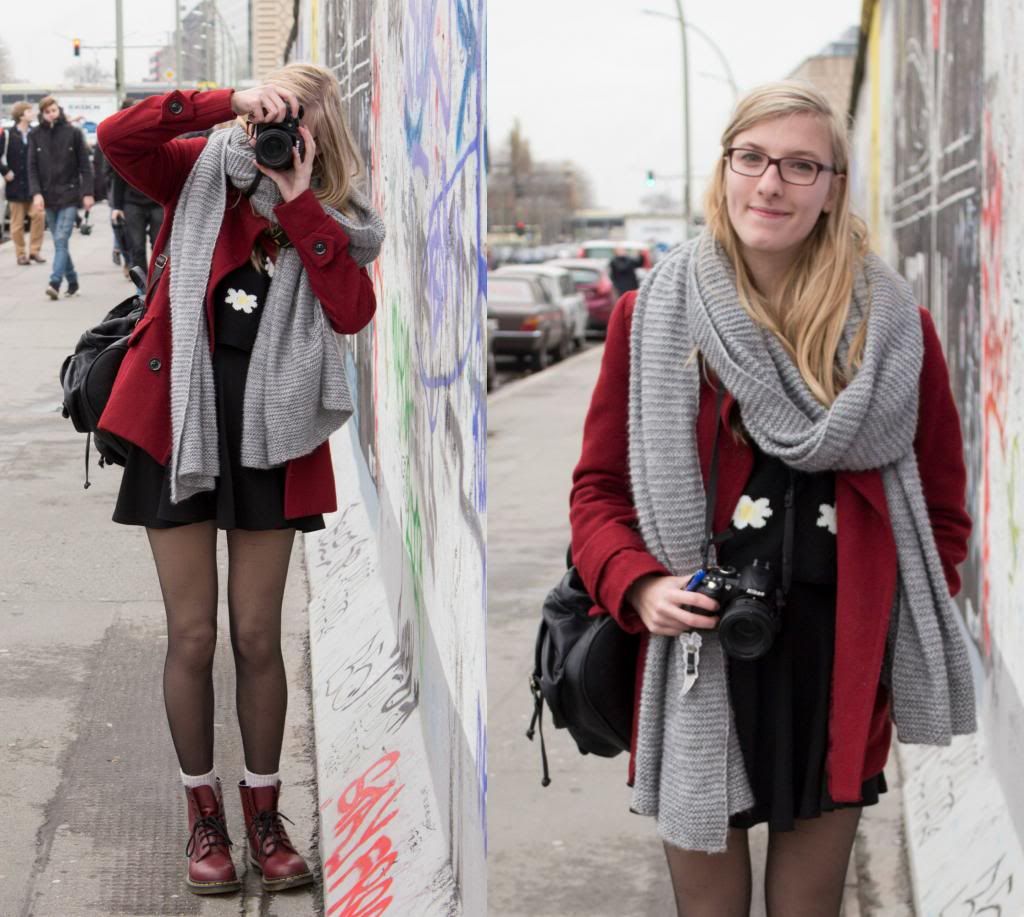 daisy sweater - romwe, skirt - H&M, coat - mexx, shoes - dr. martens, scarf - H&M, backpack - thrifted
I know I didn't post a lot last week. But that wasn't without a reason.. I was in Berlin!! It was a studytrip, with all second grade students of Media Design. We had a few very fun days and saw a lot of the city. Already planning on going back..
Ofcourse we got to see the Berliner Mauer. It was so beautiful with all the streetart. A great place to take some pics right? I didn't really plan on outfitpictures but I did want to look nice in Berlin and wear my new daisy sweater (I adore it to pieces) so why not? It was fairly cold but hey, nothing that multiple tights can't handle!
Berlin, you have been good to me, I will see you soon!
♥