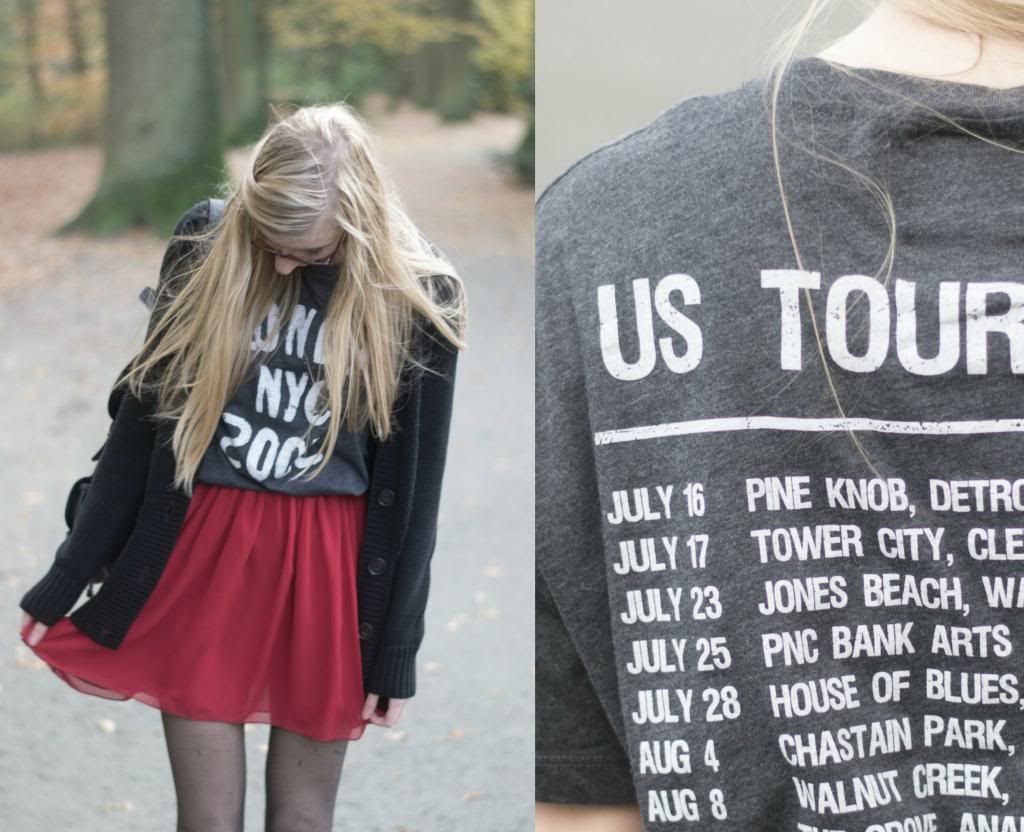 skirt - american apparel, shirt - blondie original tour shirt, cardigan - H&M
Yay, finally a new post! I hope you guys don't hate me for being so absent! Still really busy with school and stuff, trying to figure out this whole layout thing. As you can see it has changed, I wanted a more clean look. It's not finished yet, but soon it will be Christmasbreak and I have more spare time to finish my design!
I took these pictures a while back, but I bought this shirt in Berlin! I looove it, it's soooo soft and I think it's pretty cool to have an original Blondie tour shirt. It's from 2002!