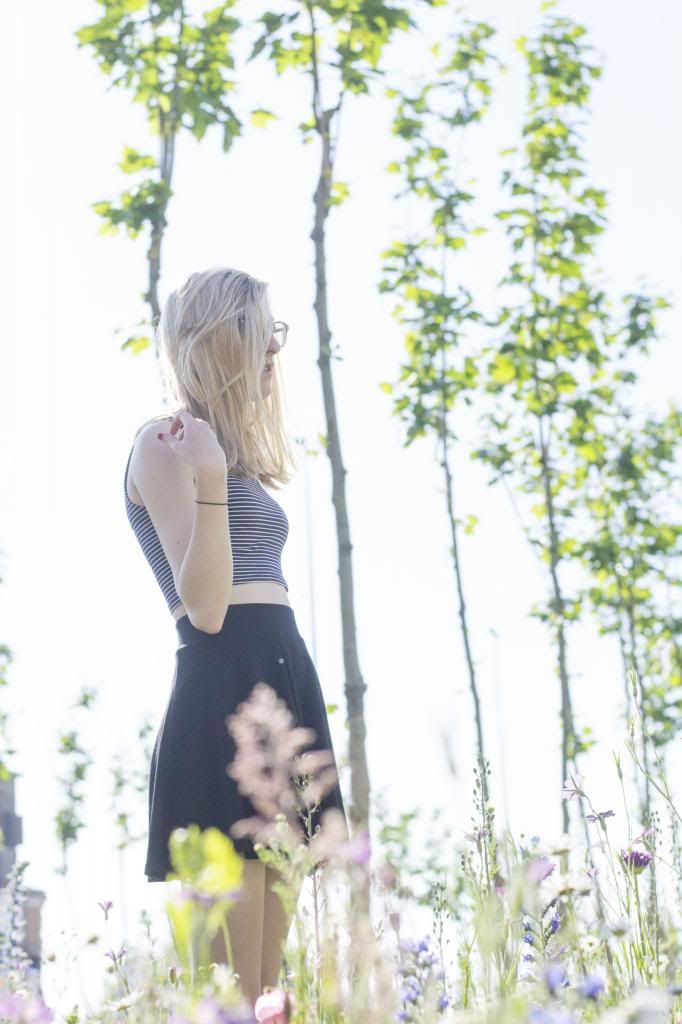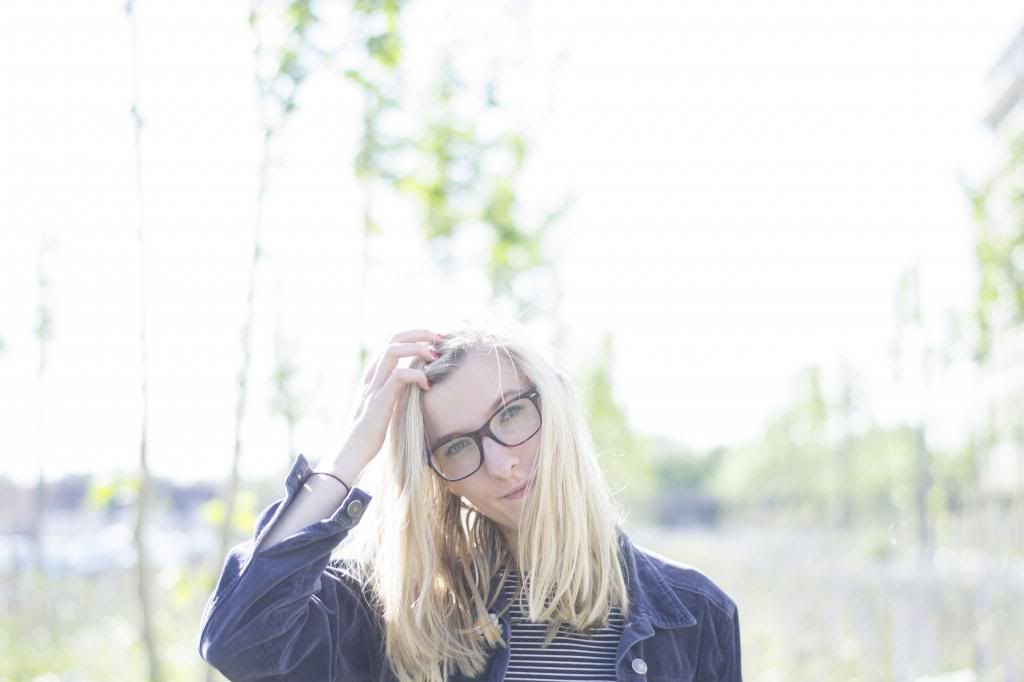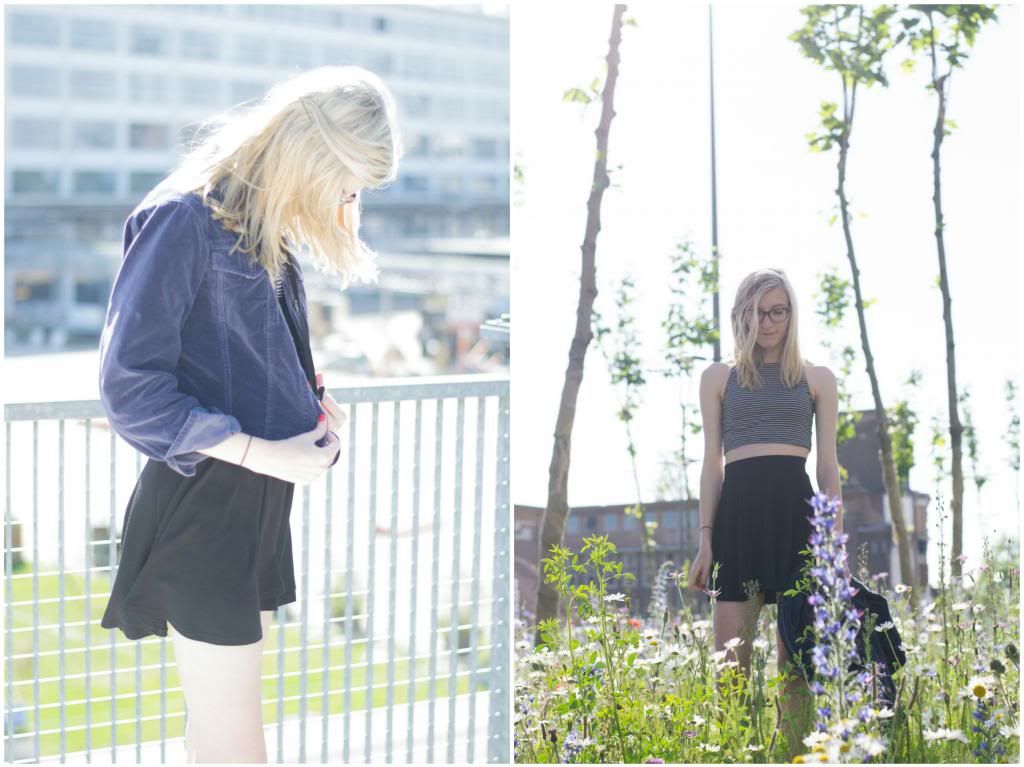 striped top - forever21, skirt - H&M, velvet jacket - thriftstore, shoes - clarks
What about these photos? My bestie
Lauren
is about to study Photography and she is so very talented. We decided to do a little shoot thing friday afternoon. It was nice and warm outside, so BARE LEGS (finally, after a week of only rain).
One thing I love about Eindhoven: Strijp-S. Which is an area where they converted all the old Philips factories into apartments, shops and restaurants. It's really quite gorgeous. The oh-so-lovely Eva lives right across the street now (I am very jealous).
Soooo Lauren and I decided to take some pictures at Strijp-S. I really like the contrast between industrial and floral. Eva came to join us, we took some pictures with the three of us as well, I'll post those as soon as I get them.
Oh, and did you notice my new glasses? I love 'em.
Thank you Lauren for the photos, you are the best, really. And thank you Eva for the lovely dinner and company.