As promised, an outfit in Friesland. I decided to go with a true sailor uniform, or at least, a little bit. Stripes! I really love the whole nautical look.
No accessories or interesting shoes, I've been super casual all week.
I had an awesome week in Friesland, a lot of sailing (I can't actually sail, but I did go along on the boats a lot), chatting and playing games with friends, making a bit of music and going out. We always go with a big group of friends from my parents, and some have children as well, so we form a little group of youngsters. We've been doing this for quite a while now, every other year. So we all know each other since we were little and that makes it so special. I had a really really great week, I wish it was longer and I already miss you all!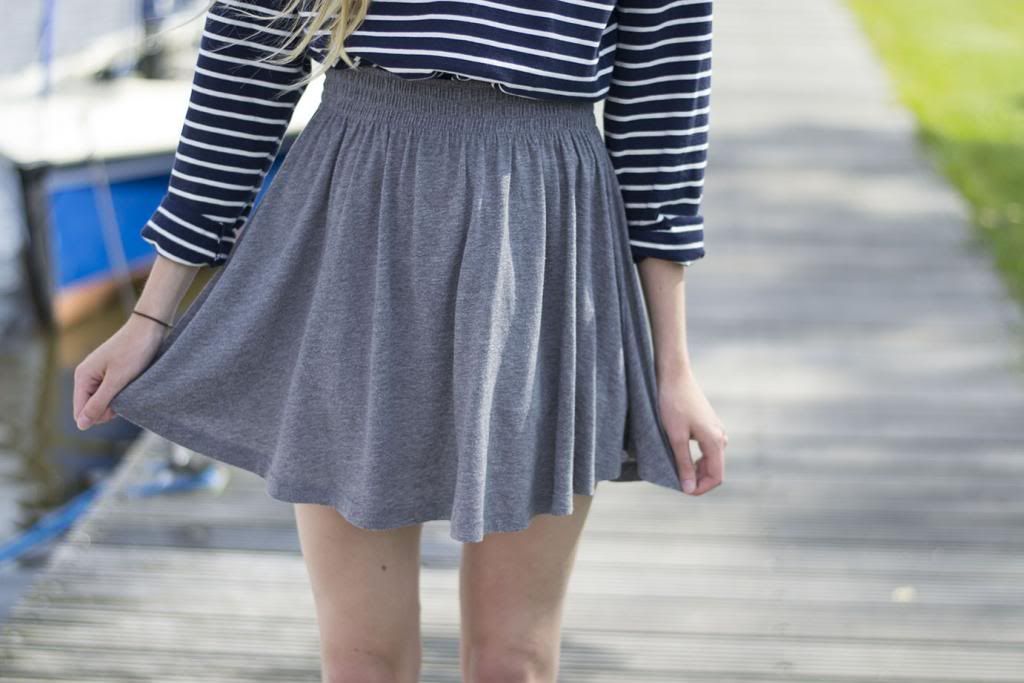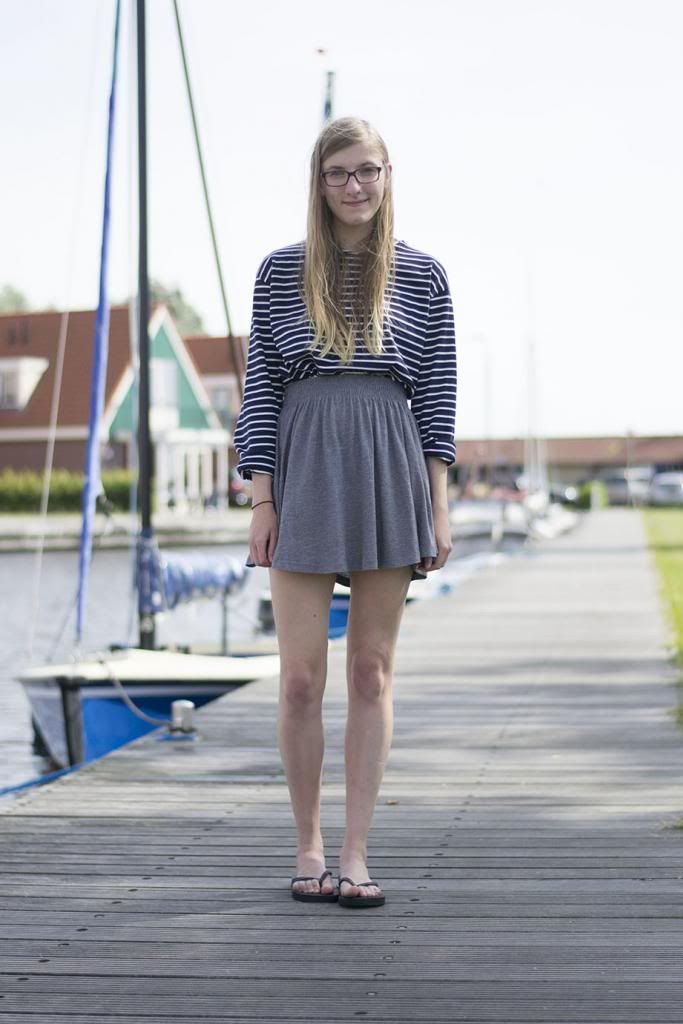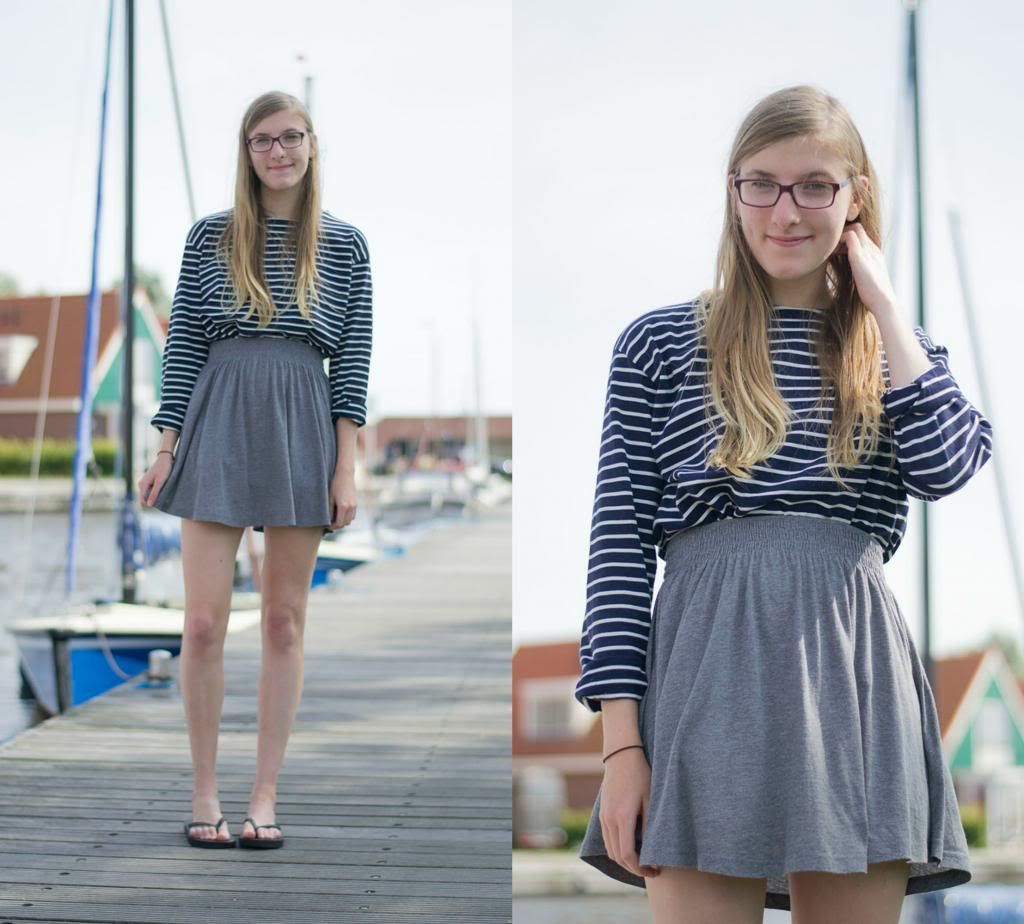 striped sweater - thrifted, skirt - H&M, flipflops - hema
♥