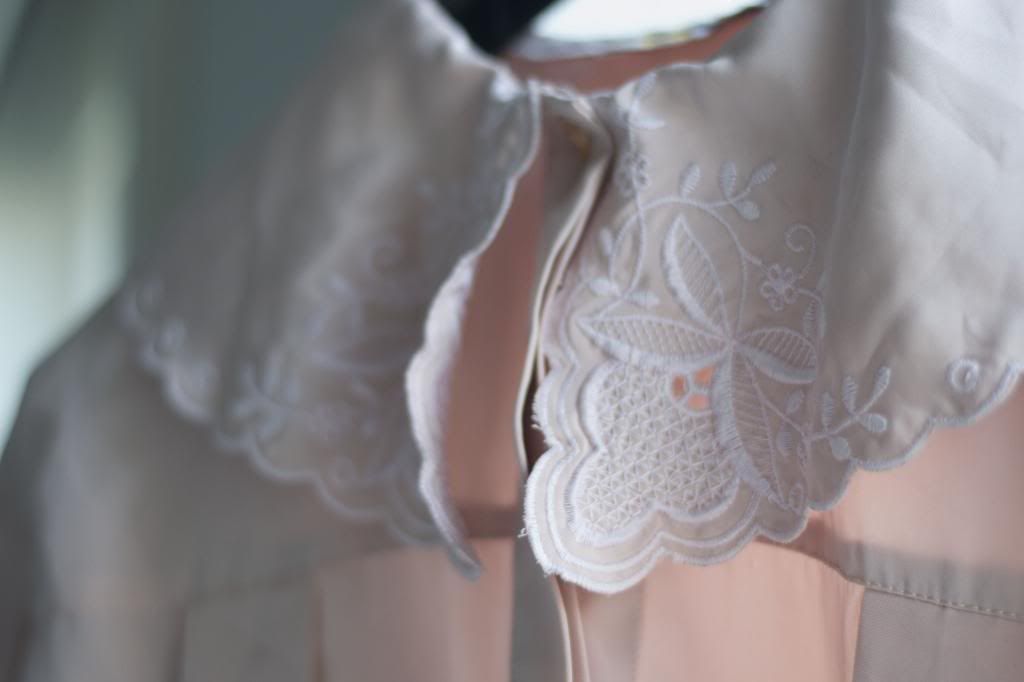 Some of the stuff I bought at the vintage per kilo sale. I bought some other stuff too, I guess you will see them pop by on here sometime:).
Like the floral skirt, some items need some adjustments. I don't like a length of the skirt like that on me but it fits me perfectly at the waist so why not buy it anyway and shorten it.
Oh and just take a look at these adorable shoes. They have these tiny 'broche' type of things on them LOOK. DAISIES. Yes I'm still very obsessed..