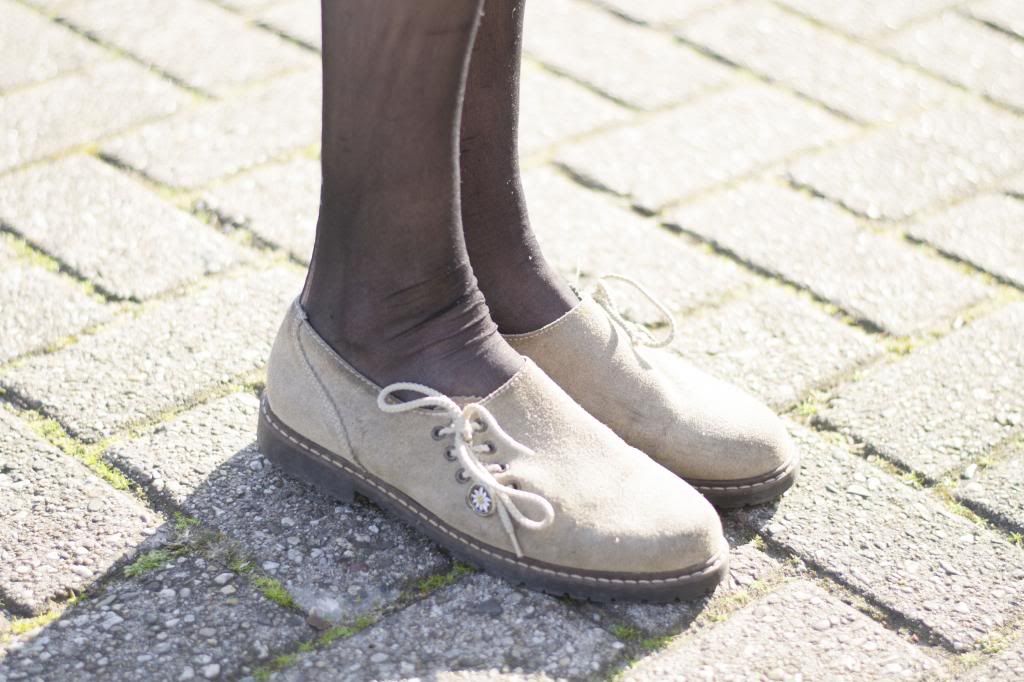 striped tee - vintage, skirt - primark, shoes - vintage per kilo sale, backpack - secondhand
I'm seriously addicted to this t-shirt. My vintage striped tee. It makes every outfit more casual and I just feel very chill when wearing it.
I paired it with this new skirt that I got at Primark this week. It was only €1! Together with my new vintage shoes and secondhand tiny leather backpack (isn't it ADORABLE?) for a summery sunday afternoon!